IMQ Minded Security supports the governments with outsourced software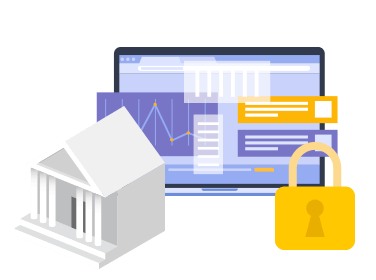 IMQ Minded Security supports the governments in order to buy outsourced software. Our role consists in being a trusted third party, able to identify all the security issues in the software in a short time, working with the developer teams with the aim to fix, in a minimal time, the identified issues. We become a part of the DevOps of the outsourcer to improve security during project design, implementation and testing once the software is released or running in a production environment. Our recommendations help development teams understand the business and security implications of choices made when designing and developing a product or service.
Analysing critical software such as new government software, the IMQ Minded Security approach differentiates a lot from our competitors' performing all the activities manually. Over the last 13 years we have been able to develop our worldwide recognized methodology to perform a manual Secure Code Review activity. This means we access all the lines of code under development, read them, analyze them and find the security issues.
Manual secure code reviews provide insight into the "real risk" associated with insecure code. This contextual, white-box approach is the single most important value. A human reviewer can understand the relevance of a bug or vulnerability in code. Context requires human understanding of what is being assessed. With appropriate context we can make a serious risk estimate that accounts for both the likelihood of attack and the business impact of a breach. Correct categorization of vulnerability helps with priority of remediation and fixing the right things as opposed to wasting time fixing everything.
Our services: