We are able to support you during the
evaluation of IoT infrastructure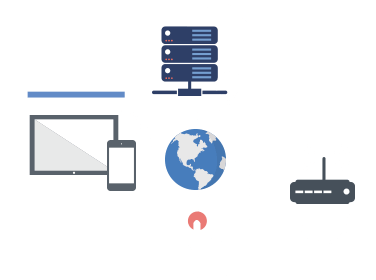 No web and mobile application and IoT devices can be considered secure from cyber attacks and vulnerability exploits without initially securing the software of which the application is made and built on.
Understanding how important software security is for these applications, is the first step to creating awareness of the importance of software security and specifically to create awareness within the organization on how important software security is to your business.
Any exploit of vulnerability on these business critical applications caused by non-secure software exposes business to cyber security risks such as revenue loss because of lost customers, fraud loss, reputational damage and fines and lawsuits. To reduce these risks it is important to start thinking about application security before vulnerability in software becomes a liability for the business. Specifically this means identifying vulnerability in source code that runs business critical web and mobile applications starting from the client based software that runs on the customers' mobiles and desktop/laptop devices.
As security experts have to face the challenge of testing the security of these devices in order to find their vulnerabilities before attackers do. At the same time, it is also important to make manufacturers and organizations aware of the security risks associated with this kind of devices.
Thanks to the diversified skills of our consultants and a wide range of services that we offer, IMQ Minded Security is able to support customers during the evaluation of their IoT infrastructure, perform all necessary tests to find and validate potential security vulnerability and then prioritize detected issues in order to fix them.